9. Summary- requirements for participating in Australia's payments system
Types of licences and relationships which may be required for participating in Australia's payment system are summarised below – see specific sections of the Guide for more detail.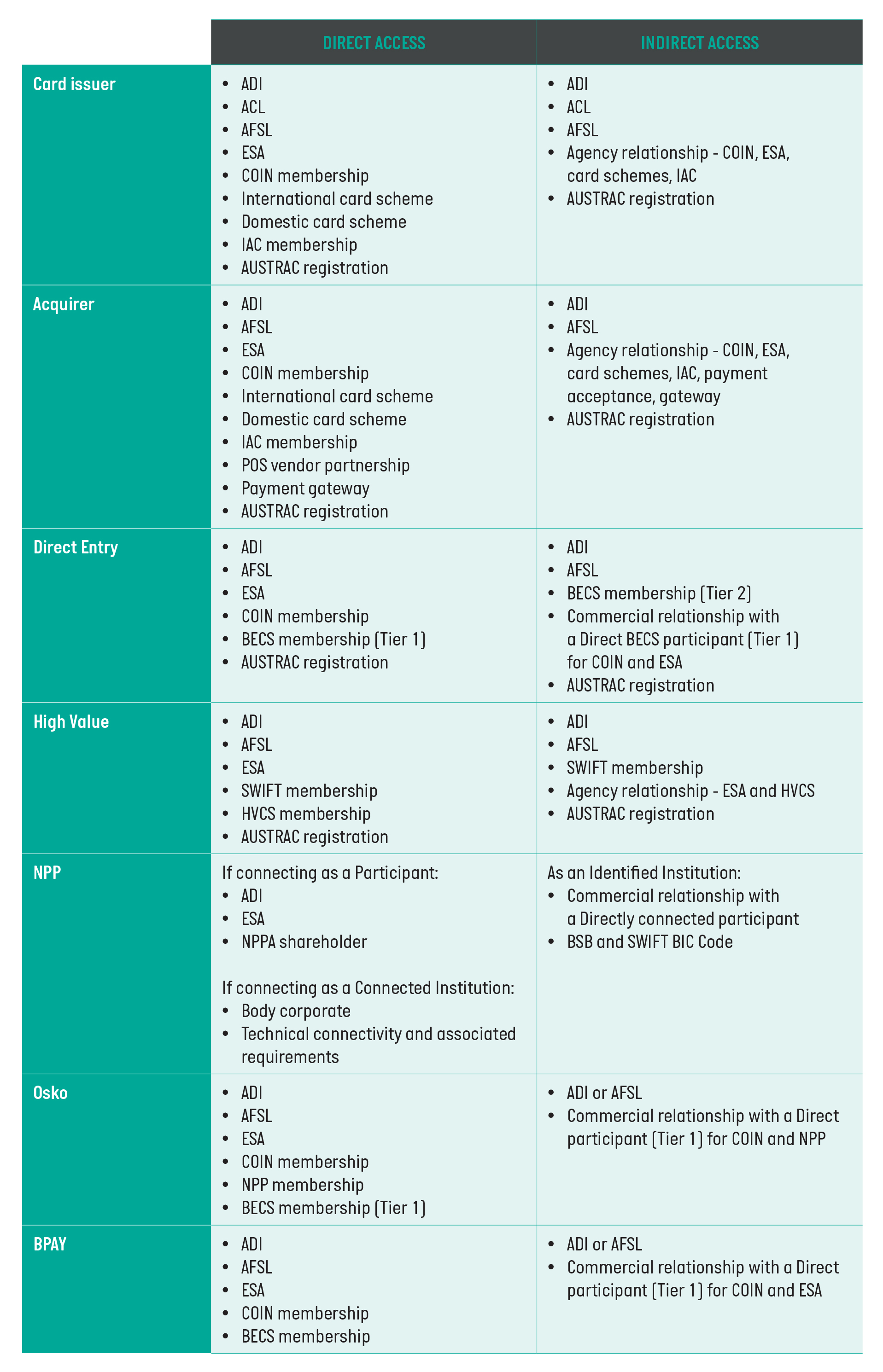 Stored value facilities
As at the time of publishing this guide, the regulatory regime for stored value facilities has been reviewed by the Council of Financial Regulators (CFR). The CFR have published their final report and recommendations which can be read here. Treasury have announced that they will accept the recommendations in this report. The guide, as it applies to the regulation of SVFs, will be updated when this new regulatory regime is implemented.