Convenient
and secure payments for all
We drive collaboration to deliver improvements to the payments system.
Summit Highlights
Watch our video, as well as presentations and speeches by some of our speakers here.
Publications
23 Jan, 2020
Discover what lies ahead for payments in 2020 as our CEO, Andy White, outlines the key priorities for the coming year. This edition also includes a feature report on our Summit, and updates on industry initiatives currently underway.
> See All
What's New
26 Feb 2020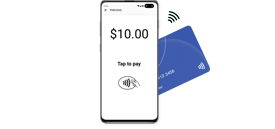 Read our blog on balancing payment innovation with security and interoperability.