2. Payments system at a glance
The payments system comprises both retail and wholesale payments. Retail payments touch everyone, every day. Wholesale payments are typically made between financial institutions and are for high value.
A payment system (or framework) refers to the rules, processes and procedures for transferring funds from one account to another (known as clearing) and for settlement. The systems covering the various payment methods are summarised below.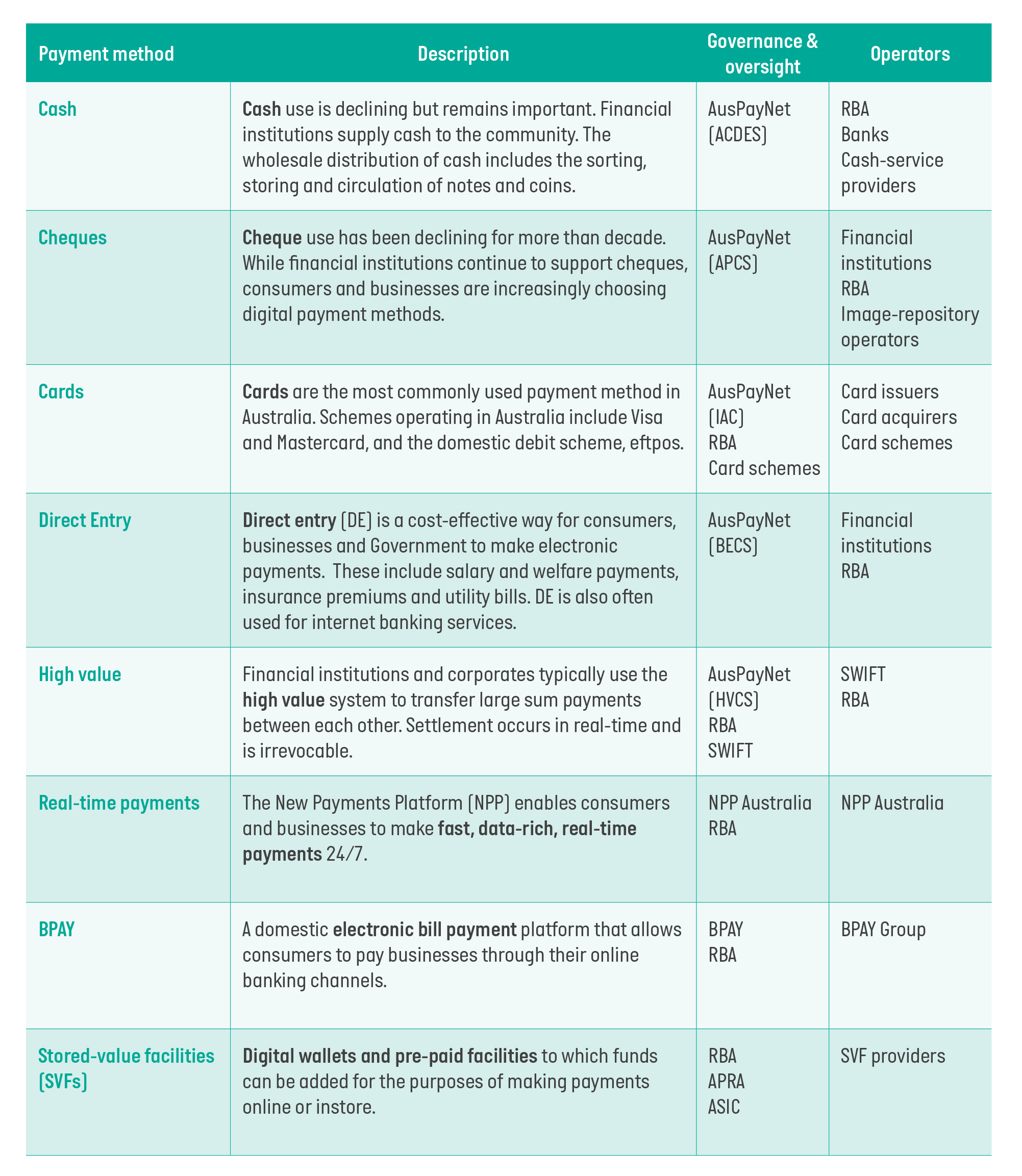 The RBA's statistics on cheques, cards, direct entry, high-value (RTGS) and NPP transactions provide an understanding of volumes in these payment systems. The RBA also conducts a triennial Consumer Payments Survey.
Other payment methods
Payments by consumers using a Buy Now Pay Later (BNPL) service are increasingly popular in Australia. For the purposes of this Guide, BNPL schemes are not considered a payment system in their own right; their services sit on top of the card scheme networks. Card acquirers and merchants integrate directly into BNPL services.
Note: The Australian Finance Industry Association is developing a Code of Practice for Buy Now Pay Later (BNPL) providers. This is expected to be in place in 2021.