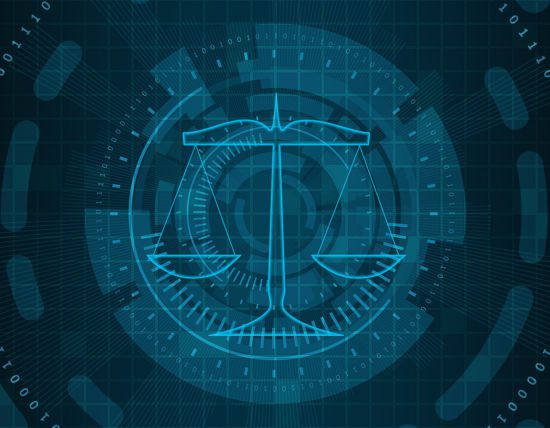 2 March 2021
By Zann Maxwell, AusPayNet Policy Analyst
As technologies become outdated, any legislation or regulation that prescribes their use will follow suit, as they lock in outdated approaches to achieving policy outcomes. This can stifle innovation. The pace of change accompanying the Fourth Industrial Revolution means that the imperative to reform technologically prescriptive legislation is getting stronger every day.
However, a focus on reforming regulation in response to technological innovation will mean always playing catch-up. Therefore, policymakers are increasingly looking at how to craft legislation to enable innovation and ensure resilience to change. 'Technology neutral' legislation or regulation that focuses on outcomes rather than technology-based process is becoming increasingly important.
An outcomes-focused, technology-neutral approach increases flexibility for business, enabling them to find the most efficient way to comply. It also encourages innovation, since businesses have scope to experiment with different approaches to reaching the outcome.
The pace of change in payments makes this an area in particular need of technology-neutrality. Globally, many jurisdictions have been going down this path for some time, and some are even seeking to go further.
United Kingdom
The UK government's white paper on Regulation for the Fourth Industrial Revolution found that just 29% of businesses believe that the government's approach to regulation supports them in bringing new products and services to market.
This led to the Government establishing the Regulatory Horizons Council (RHC) in early 2020 to enable the rapid yet safe adoption of new technologies in a more anticipatory approach to facilitate rather than restrict innovation.
A key implementing reform will be to pilot an innovation test, against which all new regulatory proposals would be assessed as part of the impact assessment and review process.
While a technology neutral approach can help promote innovation, it can also help ensure that innovations are resilient and trusted. The Bank of England's Fintech Director explains that their 'mantra is 'same risk – same regulation' '. In practice, this means that '… where an innovation is deployed in a systemic payment chain, it must deliver the same protections as, and have equivalent regulation to, existing forms of money and payments, irrespective of the technology used.'
Singapore
KPMG was commissioned by the Monetary Authority of Singapore (MAS) to look into the state of their payments ecosystem in 2016. Their report, 'Singapore Payments Roadmap: Enabling the future of payments 2020 and beyond' highlighted that:
'The regulation of payment services offered by retail payment service providers should be technology-neutral and based on payment activities rather than payment products. Payment activities should cover the full payments value chain, and include operation of payment gateways, business acquiring, remittance, and issuance of payment instruments'.
Building on the Payments Roadmap recommendations, Singapore's parliament passed a new Payment Services Act (PS Act) in January 2019 to 'unify and streamline the regulatory requirements for various payment services in Singapore, including e-payments.'
The PS Act adopts an approach that is technology-neutral, activity-based, modular and risk-focused, to tailor MAS' rules according to the nature each payment service. This gives MAS the flexibility to respond to change, while promoting innovation of e-payments in Singapore.
Australia
Back home, greater technology neutrality in legislation or regulation is a particular focus of the Australian Government's current Deregulation Taskforce, established in July 2019.
As part of its broader deregulation agenda, the Taskforce released a consultation paper in December 2020 seeking stakeholder feedback on regulatory impediments to modernising business communications. Public consultation closed on 28 February 2021.
This consultation is focused on improving the technology neutrality of Treasury portfolio laws to ensure they do not restrict the use of current and future technologies. Payments forms a key area of the consultation.
The paper explains the different approaches that legislation has taken to payment provisions historically:
'In some cases, legislation has specified what form payment to or by government or other parties should take. For example, cheques were historically common forms of payment for certain payments to or from government, which several provisions across the Treasury portfolio laws still provide for. Nevertheless, in other areas, government payments have changed with the times — Medicare payments, for example, are now commonly electronic.'
As the paper says, Treasury legislation continues to contain a small number of provisions that prescribe a means of payment. Indeed, it refers to some stakeholders having 'expressed the view that certain provisions require them to accept certain payment methods and, as a result, offer those payment options at significant cost relative to their use.'
A major example is payment by cheque. Between 2002 and 2020, the number of cheques used in Australia fell by 94% and now accounts for only 0.1% of consumer payments. The decline is accelerating: figures for 2019 indicate a 17% decline, compared to a 27.6% decline in 2020.
In 2014, the average direct resource cost of a cheque payment was estimated to be $5.12 per transaction, almost five times the next highest option1. The fixed-costs of maintaining the cheque system mean that the average resource cost per cheque will likely increase as cheques continue to decline in use.
Technology neutrality in legislation would assist in allaying these costs, by providing flexibility to end-users to choose the payment method that best suits their needs.
Conclusion
Legislation and regulation do not necessarily have to be viewed through the prism of offering protection and propriety on one hand, while stifling innovation on the other. When done well, legislation and regulation can in fact actively drive innovation as businesses develop novel approaches to achieve compliance.
Beyond payments, we're likely to see a future where tech-neutrality is a key way in which legislation and regulation shapes innovation in other domains experiencing the rapid technological development of the Fourth Industrial Revolution too.
------
The 2014 figure is the most recent available.