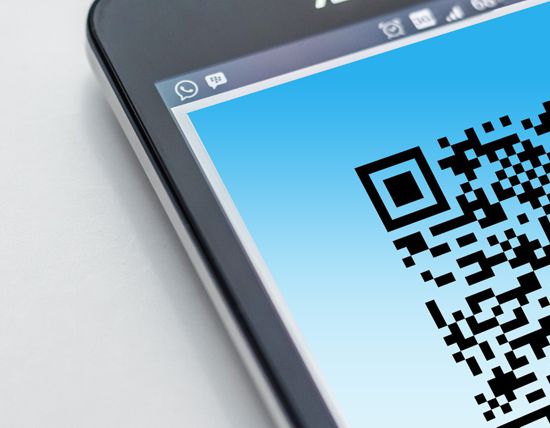 4 February 2021
By Sumitra Krishnan, AusPayNet Innovation Analyst
The year 2020 was a game-changer for QR codes. The technology saw a resurgence during the COVID-19 pandemic as businesses and venues widely adopted QR codes to register their customers. Concurrently, the pandemic also stimulated a move to contact-free retail. Driven by the need for a safe and convenient way to pay amidst a crisis, consumers embraced using their smartphones as mobile wallets to make contactless payments in-store.
As the use of digital wallets grows, the focus on using QR codes for payments is increasing. A recent whitepaper from Juniper Research: QR Code Payments: Beyond China and India predicts that the total number of QR code payment users globally will exceed 2.2 billion in 2025, which will equate to about 29% of all mobile phone users.
QR codes for payments
A Quick Response (QR) code is a two-dimensional code that can be scanned and read by a smartphone camera. Broadly there are two different ways QR code payments can be made:
Consumer-presented QR codes: The consumer uses their mobile device to display a QR code at the point-of-sale. The QR code is typically generated by a banking app, loyalty app or any other app the consumer has installed to pay for goods and services.
Merchant-presented QR codes: The consumer uses their smartphone to scan a QR code presented by the merchant. These codes could be static (i.e. a sticker displayed on a market stall) or dynamic (i.e. generated by the point-of-sale terminal). Dynamic QR codes can be encoded with different payment amounts, whereas the consumer may need to enter the payment amount when scanning a static code.
The strongest adoption of QR codes for payments has been in Asia, with digital wallets like AliPay and WeChat Pay experiencing rapid growth. The 2020 WorldPay from FIS Global Payments Report found that in 2019, mobile payments using QR codes drove nearly half (48%) of point-of-sale payments in China.
The popularity of QR payments overseas can be attributed to a number of factors, including:
Easily adoptable. Consumers can use their smartphone cameras to scan the QR code to make payments.
Convenient. QR code payments do not require specific acceptance hardware, which can overcome logistical barriers.
Data capacity. Additional data can be encoded in the payment transaction. This feature of QR codes can be applied to many use cases, including loyalty, identity and reconciliation applications.
Risks associated with QR codes
Alongside the benefits, QR payments present challenges and risks that require consideration:
Fraud. There is the risk that a consumer might scan a fraudulent QR code oblivious of the instructions encoded within it. For instance, they could be asked to initiate a phone call or pay a fraudulent merchant.
Privacy. Payment with data presents privacy considerations as it may not be immediately obvious to the consumer what information is being shared, and what it might be used for.
Global QR initiatives
Though QR code payments are ubiquitous in Asia, recent developments overseas demonstrate that QR codes are front of mind in other markets:
In December 2020, Plaid launched a QR code Auth in the UK to enable faster and easier payment authentication on desktop devices.
In the US, Visa collaborated with digital payment app Venmo to launch a physical credit card in October 2020. The unique QR code on the card's front can be scanned using the Venmo app to make payments or split purchases.
PayPal rolled out QR code payments to 28 markets globally in May 2020, including Australia. This enables users to buy or sell in-person using QR codes in the PayPal app, and business customers can generate a unique QR code for in-store purchases.
QR payments in Australia
Australia has one of the highest global smartphone penetration levels. The Deloitte Mobile Consumer Survey 2019 found that approximately 91% of Australians own a smartphone and a Roy Morgan report shows that about one in ten smartphone owners (10.8%) use them for payments. However, this has not translated into widespread adoption of QR payments locally. The reasons can be attributed to Australia's:
Mature market. The card payment system is quite mature and the use of NFC is widespread; consumers have access to over 900,000 POS devices. Globally, Australia has among the highest penetration of POS devices.
Preference for NFC-enabled contactless payments. The 2019 RBA CPS shows that 83% of point-of-sale card transactions in 2019 were contactless. In April 2020, Mastercard reported that more than 85% of Mastercard transactions over $100 were contactless.
Nevertheless, consumer payment preferences are evolving. The pandemic has accelerated the shift to digital payments and QR payments are gaining momentum:
eftpos Australia announced in December 2020 that it is working with merchants to deliver a national QR code payment system, slated for a pilot in 2021.
Union Pay International introduced QR code consumer payments to merchants in Australia and New Zealand, in October 2020.
In June 2020, Azupay partnered with the NSW government to offer QR code enabled NPP payments.
With this in mind, AusPayNet's Emerging Technology Experts Group has been exploring QR codes to determine if there is industry work to be done to prepare for any potential uptake. It will be interesting to see if QR payments become widely accepted in Australia, given the preference for and prevalence of NFC-enabled contactless payments here.