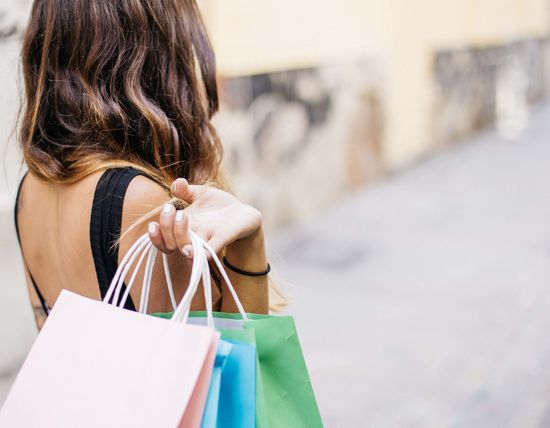 22 April 2021
By Sumitra Krishnan, AusPayNet Innovation Analyst
The Australian Finance Industry Association (AFIA) launched its Buy Now Pay Later (BNPL) Code of Practice in March 2021. The voluntary Code was developed in collaboration with AFIA's BNPL members, and through consultation with key stakeholders. In its media release, AFIA highlights that the Code sets "best practice standards for the sector" while strengthening consumer protections and preserving consumer choice.
Consumers globally are increasingly choosing to use BNPL services. The Worldpay from FIS 2020 Global Payments Report indicates that BNPL arrangements are expected to earn nearly 3% of global ecommerce spend by 2023.
BNPL in Australia
The BNPL industry in Australia is booming. The 2020 IBISWorld report indicates that the market has grown by an average of 39.3% from 2015 to 2020 and is predicted to grow 9.1% in 2020-2021. The November 2020 Australian Securities and Investments Commission (ASIC) Report 672: Buy Now Pay Later: An industry update considers the growing use of BNPL offerings locally. In its review of six BNPL providers, the report observes that the number of BNPL transactions made, number of transacting users and total value of transactions had each increased by more than 20% from June 2019 to June 2020.
In parallel, the RBA Bulletin: Developments In The Buy Now, Pay Later Market, released on 18 March 2021, further highlights the growing BNPL market in Australia with new providers and business models emerging at an increased pace. The Bulletin finds the value of BNPL transactions has seen continued growth through the COVID-19 pandemic as the shift to digital payments and online shopping accelerates. Some findings include:
An increasing number of consumers view BNPL offerings as a convenient and cost-effective way of making purchases.
Merchant adoption of BNPL arrangements, for both in-store and online transactions has grown.
So, why are consumers choosing BNPL?
BNPL services are advertised as having attributes that appeal to some consumers:
Convenience: Quick and easy sign-up process.
Flexibility and choice: Consumers have the choice to split the total cost of purchases into instalment payments.
No interest charged: Instalments are generally interest free, but consumers pay fees for late payments and, in some cases, service fees as well as other fees.
Budget assistance: Ability to spread the cost of purchases allows consumers to manage their finances, for example to align with their salary payments.
Positive consumer outcomes
The BNPL sector continues to be an area of focus for regulators to ensure that appropriate consumer protections are in place. ASIC's 2020 Report 672 states that whilst competition from new and evolving BNPL arrangements provide consumers with "increased choice and access to payments and credit options with unique features and benefits", it is evident that some consumers who use these services experience financial stress, particularly those wanting to avoid additional costs due to missed payment fees. The report indicates that in the previous 12 months, of the BNPL users surveyed:
21% had missed a payment
20% had cut back on, or went without essentials (i.e. meals), in order to make their BNPL payments on time
44% had missed paying their household bills, and 15% had taken out an additional loan in order to make their BNPL payments on time
On the other hand, the RBA is also considering policy issues raised by BNPL providers' no-surcharge arrangement as part of its Review of Retail Payments Regulation. The arrangement means BNPL providers generally contractually prohibit retailers from levying a surcharge on consumers to recoup the costs of accepting BNPL payments. Some key views addressed in the Bank's Review of Retail Payments Regulation: Issues Paper 2019 include:
Fees paid by merchants to BNPL operators may be higher than the cost of accepting other electronic payment methods.
Some retailers may feel compelled to offer BNPL services to cater for consumer demand and remain competitive. The 'no-surcharge' rule may cause them to incur increased costs for accepting BNPL payments if they cannot pass on the merchant fees to consumers.
The RBA's March 2021 Bulletin further highlights two key points in relation to the no-surcharge arrangement:
the right to apply a surcharge promotes competition in the market and lowers pressure on payment costs for businesses.
not applying a surcharge can, in some instances, facilitate innovation by helping emerging payment service providers grow their network. For example, by providing a free service initially, or low cost for consumers.
The RBA Bulletin (March 2021) notes that the Bank is in discussion with industry stakeholders regarding possible thresholds to help determine the point at which it may be in the public interest to require a BNPL provider to remove its no-surcharge rules.
BNPL regulation
The Senate Committee on FinTech and RegTech in its interim report highlighted that industry self-regulation provides an "initial framework to protect innovation", which can be supported later by a policy statement or a form of co-regulation. Using the BNPL sector as an example, the report asserted that this type of innovation "often occurs on the fringes of regulation" and should not be forced into a "one size fits all approach." It will be interesting to see what approach the current Treasury Review of the Australian Payments System will take to regulation in the BNPL sector. Its report is due at the end of April 2021.
In parallel, ASIC's 2020 Report 672 reveals that BNPL arrangements will become subject to its new product intervention power under the Corporations Act, and the design and distribution obligations for financial products which are due to commence in October 2021. It is expected that these new regulatory tools will focus on "consumer outcomes and harms rather than imposing prescriptive compliance obligations."
Growing competition
The popularity of BNPL as a payment method is predicted to continue. Recent market developments include:
In April 2021, Splitit announced its partnership with UnionPay International that will give UnionPay card holders and those accepting UnionPay the opportunity to use Splitit's installment payment offering.
In March 2021, the Commonwealth Bank (CBA) announced it will launch its own BNPL offering later this year. The service will allow the bank's customers to split payments between A$100 and A$1000 into four instalments, for online or in-store transactions.
Afterpay launched its virtual card for in-store payments in Australia, in March 2021. The Afterpay Card allows customers to tap their mobile wallet at the terminal and pay off purchases in four instalments.
PayPal will release its 'Pay in 4' BNPL service in Australia by June 2021. The arrangement will allow consumers to split purchases valued between A$50 and A$1500 over four equal repayments every fortnight.
The BNPL market in Australia is growing rapidly with strong consumer and merchant adoption. These payment arrangements are regarded as innovative and provide services that meet consumers' needs. The RBA Governor, in his speech at the December 2020 AusPayNet Summit, noted that the Payments System Board (PSB)'s preliminary view was that the BNPL operators in Australia had not yet reached the point where it was clear that the costs arising from the no-surcharge rules outweigh the potential benefits in terms of innovation. Considering the significant growth in this sector, it will be interesting to see if, over time, this changes.